Leaking Roof Detection and Repairs
Roofs often develop a leak before the roof needs to be replaced. These leaks are usually caused by damage that is localized such as a cracked or blistered area, a leaking skylight, missing or cracked shingles etc. Our team of trained experts will take a look at your roof to determine exactly where the damage is so that it can be repaired quickly.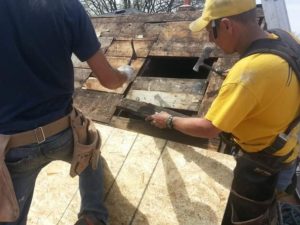 Flat Roofs
Flat roofs have layers of tar and roofing felt on them. Leaks can be caused by damaged felt – especially in lower spots on the roof. Fortunately, when you have a leak, it is usually easy to determine the cause and they are often quite easy to fix.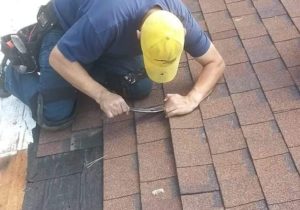 Shingle Roofs
Roofs with slopes and shingles are also quite easy to repair. The damaged area may be directly above the leak point so this is where you would start to look for missing or damaged shingles. There may also be a problem with breaks in the caulking or in the flashing near any vents or a chimney.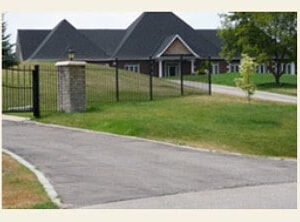 Skylight Leaks
Leaks can often develop on the roof around a skylight. If you have noticed that there are water stains near the skylight, have noticed a leak or have seen anything else that looks concerning, call us today. There may be condensation due to high humidity or there may be a problem with the flashing.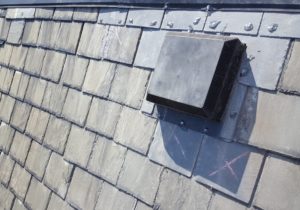 Call Now for a Leaking Roof Assessment
Don't put off getting an assessment made of your roof when you have suspected or have determined that there is a leaking problem. A small leak today can lead to major damage tomorrow. It doesn't take long for moisture to seep into the ceiling, walls, electrical outlets, insulation and possibly even into your furniture. This can quickly cause wood to rot and creates the perfect environment for mold growth.
At Right Choice Roofing we are dedicated to helping homeowners, building owners, strata corporations and property managers with any roofing problems. All repairs are done with the utmost respect for the people in the property with minimal disruption occurring.
Call the trusted roofing company in Toronto now for leak roof repairs at 416-651-8111.