Slate roofing is extremely stylish, versatile, and built to last a lifetime. But it's not totally indestructible. From time to time, you're going to need slate roof repair in Toronto or the GTA. Whether your roof is comprised of a composite material (slate and tile, slate and cedar, etc.) or a non-compound slate, the right roof repair contractors in Toronto can ensure that it's always in tip-top condition. When you hire Right Choice Roofing & Repair, you can rest assured that your slate roof repair project will be in good hands.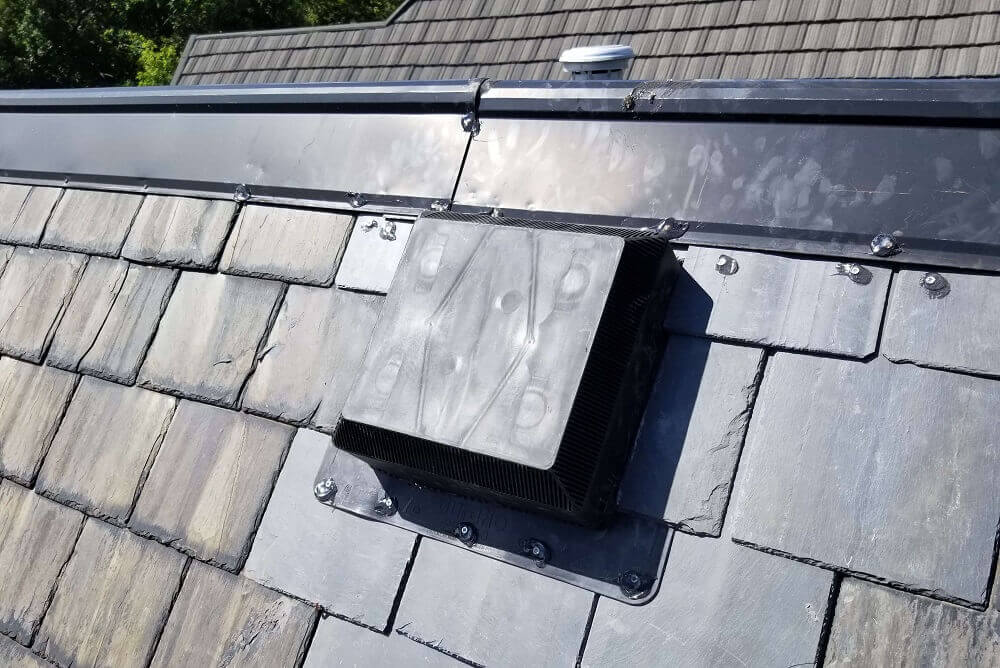 We guarantee professional roof repair services and excellent workmanship that will yield long lasting results and add to the aesthetic of your slate roof.
Slate Roof Repair in the GTA
For the most part, slate roofs are comprised of high-quality materials that are built to last a lifetime. With proper maintenance and care, slate roofs can withstand all kinds of external damages and have an average lifespan of about 100 years.
Not only does slate have extensive staying power, but it's also extremely versatile and comes in a wide range of colour and design options to match and enhance the aesthetic of your property. However, it's not always completely immune to the destructive behaviours of external elements. Pest animals trying to find ways into your home, strong winds, heavy rainfalls, and hail can all cause minor or serious damages over time that will require slate roof repair in the GTA to keep it looking beautiful and strengthen its structural integrity.
That's where we come in. As one of the premier roofing installation, repair, and maintenance companies in Toronto and the GTA, we offer the following roofing system services in Toronto.
Inspection. Prior to beginning any roof repair project, our team of skilled slate roof contractors will inspect the condition of your roof to find the core cause of the damages and recommend appropriate solutions.
Repair. We use state-of-the-art slate roof repair tools and techniques to ensure excellent craftsmanship and long-lasting high-quality repairs you can depend on.
Replacement. Slate roof tiles and shingles rarely need to be replaced, especially if they're properly secured in place. On the rare occasion that you do need a slate tile or shingle replaced though, you can trust our slate roof repair contractors in Toronto and the GTA to deliver optimal results every time.
Installation. We also specialize in slate roof installation, paying special attention to detail and making expert style, colour, and composite recommendations as needed.
Licensed and Accredited Slate Roof Contractors in Toronto and the GTA
If you're looking for top-notch roofing services or roofing companies in Toronto, then Right Choice Roofing & Repair is a one-stop shop for all of your roof installation, repair, and maintenance needs. With over a decade of experiencing in the roofing industry, we're always the right choice for all your roofing needs. Our team of slate roof repair contractors is fully licensed, accredited, and capable of providing a completely personalized roofing service to accommodate all of your needs and your budget. Contact us today to learn more.