Asphalt is one of the most versatile, affordable, durable, and sustainable materials in the world. It works perfectly as a roofing system because it offers excellent structural support and protection for your home. At Right Choice Roofing & Repair, we have over a decade of experience installing, maintaining, repairing, and replacing asphalt roofing systems for residential and commercial properties and are proud to provide some of the best roof repair services in the GTA. If you need asphalt shingle roof repair or replacement services, you can count on our experienced contractors to get the job done right the first time.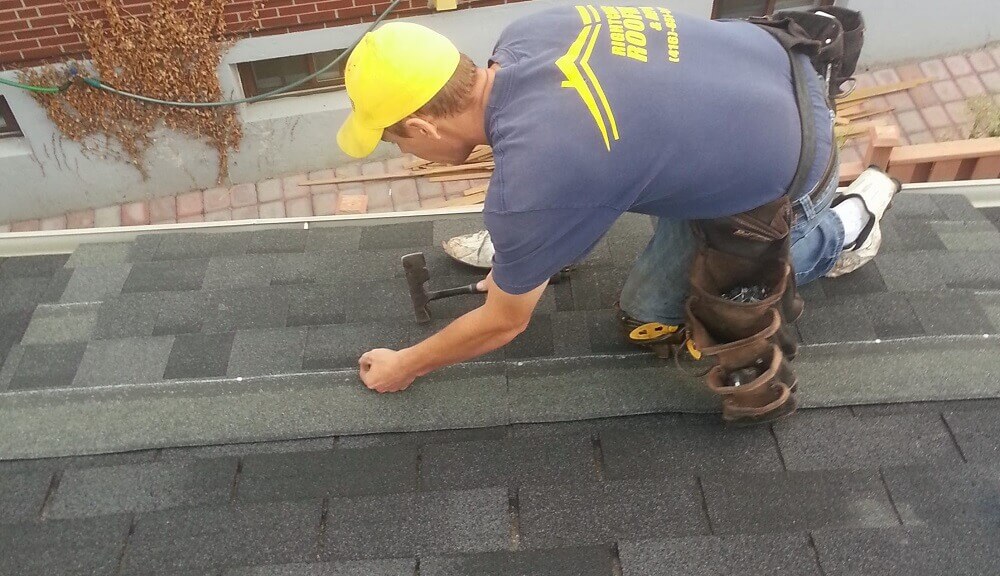 Why Asphalt Shingle Roofs Are a Good Choice
There are a number of reasons that asphalt shingle roofs are the preferred choice among property owners across Toronto and the GTA.
Easy Installation
Out of all of the roofing materials on the market today, asphalt shingles are relatively easy to install. This speeds up the roofing process, reduces downtime for businesses, and makes asphalt a cost-effective roofing solution.
Longevity
By administering proper maintenance and the necessary asphalt shingle roof repairs, you can extend the lifespan of your roofing system by as much as 20-30 years. Asphalt shingles are extremely durable and have the capacity to withstand a variety of harsh external elements including constant exposure to inclement weather conditions, UV rays from the sun, and damages caused by animals. This means that you won't have to worry about asphalt shingle roof replacement for many, many years.
Cost-Effective
Asphalt's easy installation and longevity also make it one of the most affordable roofing materials on the market. Easy installation means it can be done quickly, and since asphalt is such a common material that's used for a variety of other applications, it's easy to access.
Versatility and Sustainability
Asphalt is used for numerous other types of professional applications aside from roofing. Common uses for asphalt include road paving and various types of construction building and restoration projects.
Since asphalt is one of the most commercially recycled, reused, and upcycled materials in the world, it's also extremely environmentally friendly. Rather than ending up in landfills when they've reached the end of their lifecycle, many asphalt-based products can be broken down and remixed to create a new aggregate. In fact, most asphalt shingles used in roof repair services are made of recycled paving aggregates.
Aesthetic Appeal
Asphalt shingles are available in a wide range of colours and style options. You can also choose between luxury shingles, dimensional shingles, and 3-tab asphalt shingles for a roof repair. The expert contractors at Right Choice Roofing & Repair can help you determine the most fitting asphalt shingle option for your home.
Quality Asphalt Roof Repair Services in the GTA
At Right Choice Roofing & Repair, we guarantee top-quality workmanship that will last you for many years to come. We understand how important it is for you and your family to have a strong roof over your heads. That's why we offer free next-day estimates and competitive same-day emergency rates for all roof repairs in the GTA. We offer the following asphalt roof repair services in the GTA:
Asphalt shingle roof installation
Asphalt shingle roof repair
Asphalt shingle roof maintenance
Asphalt shingle roof inspection
Asphalt shingle roof replacement
To learn more about our asphalt shingle roof repair and replacement services in the GTA, contact us to get a free quote today.