Asphalt is one of the most durable and versatile building materials on the market. It's environmentally friendly, affordable, and can be used for a number of purposes, most notably paving roads and in roofing materials.
But it's not totally invincible.
Factors such as poor construction, flawed installation practices, age, various weather conditions, lack of proper maintenance, and natural wear and tear over time can diminish the effectiveness and functionality of your asphalt shingle roofing.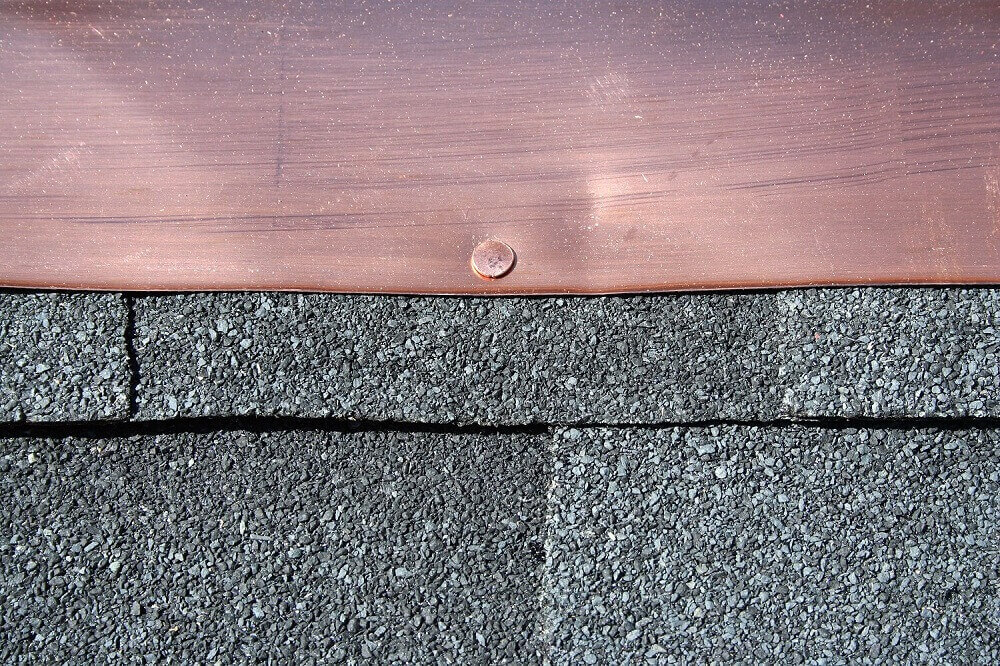 The question is how do you know if asphalt shingle roof repairs will suffice? When is shingle replacement on your roof warranted? In this article, we'll review all of the pros and cons of asphalt roof shingle repair and replacement.
Why Are Asphalt Shingles Popular?
Asphalt shingles are popular for a number of reasons. But not all asphalt roofing shingles are made equal. Compared to other roofing materials, asphalt 3-Tab shingles have a lifespan of approximately 20+ years, given that proper maintenance is implemented. Asphalt architectural shingles have an average lifespan of about 30-50 years—again, with proper maintenance and repairs.
Asphalt is a tried and true building and paving material that's been around for centuries. For homeowners and businesses alike, it's the most affordable roofing material option on the market. Asphalt shingles are also relatively simple to repair and replace as needed, requiring minimal downtime. They also require far less maintenance and repairs than other materials such as wood or metal.
What Are the Pros and Cons of Asphalt Shingle Roofs?
Pros
Durable
Easy to install
Easy to maintain
Affordable
Versatility
Safety factor
Variety of styles, colours, and aggregates to suit any structure
Worthwhile investment
Fire resistant
Can be ordered through most home improvement stores, making them widely accessible
Recyclable and can be repurposed, making them more environmentally friendly than other roofing materials
Cons
Requires some maintenance to extend lifespan
Can be vulnerable to some damage from strong winds and other external elements such as extreme heat conditions
Mildew and moss buildup
As you can see, the list of pros far outweighs the list of cons when it comes to installing asphalt roofing shingles on your residential property. Asphalt may be a little more susceptible to damages caused by natural disasters than metal roofing systems, but it's also a lot easier and less expensive to repair or replace depending on the extent of the damages.
When Is It Time to Repair or Replace Your Asphalt Shingle Roof?
Proper maintenance can help to extensively extend the lifespan of your asphalt shingle roof. The key is to know not only what types of repairs are needed and when, but to be able to tell the difference between residential roof repair and roof shingles replacement.
In some instances, the extent of the damages caused could warrant either a partial or complete asphalt roof replacement. Even so, this is still less costly than installing, maintaining, repairing, or replacing a metal roof.
Asphalt is also far more reliable than wood as a roofing material because it can withstand more extreme temperature fluctuations and larger moisture levels for longer periods of time.
Nonetheless, it's important to know what type of maintenance project your asphalt shingle roof needs and how to tackle it the most effectively. Here are a few indicators that your asphalt shingle roof may need to be repaired or replaced.
Upward or Downward Curling
Upward or downward curling, also known as cupping and clawing, is a normal part of asphalt shingle wear and tear. It can happen due to a number of reasons including prolonged exposure to extreme environmental or weather conditions, poor roofing installation, or simply the age of the roofing system.
A quick fix can be administered by gluing the roof shingles down using a bituminous roof sealant in a caulking tube. However, this is only a temporary solution that works if a few of the shingles are curled and should always be performed by an experienced roofing contractor. Eventually, the shingles in question will need to be replaced. If most of the shingles on your roof are showing signs of curling, then it may be better financially to simply replace the entire roof.
The best time to repair or replace curling asphalt roof shingles is in the spring or summer as colder temperatures brought on by fall or winter can weaken the shingles, causing them to snap. Exposure to sunlight, moisture, and drastic changes in climate can cause the asphalt roof shingles to curl naturally over time.
Shingles That Are Crumbling or Falling off the Roof
Disintegrating shingles are usually a good indicator of the age of your roof. Over time, shingles are exposed to a number of elements that can slowly erode their structure, causing them to fall apart. Between squirrels running across your roof, birds nesting atop your home, strong winds, heavy rainfalls, snow piling up, ice formations, hail, sunlight exposure, and a number of other natural elements, asphalt roof shingles can take a beating over long periods of time.
Missing or damaged shingles need to be replaced to uphold the structural integrity of your roofing system and prevent the wind from blowing chunks of shingles off of your property, which is a serious liability issue.
Damaged Shingles
Broken or cracked shingles are a result of natural wear and tear and exposure to inclement weather conditions. Not all damaged shingles necessarily need to be replaced, though. Shingles with minimal damage can be repaired.
If you notice that your shingles are falling apart in small or large chunks, however, then this is an obvious sign that you should consider a partial or total replacement.
How to Find a Dependable Asphalt Roofing Company in Toronto
Right Choice Roofing & Repair is always the right choice for any roofing project in Toronto and the GTA! With over a decade of industry experience, we guarantee that all of our crew members are properly trained and knowledgeable about a variety of roofing materials, including asphalt shingles, and they have the necessary skills to get the job done right! Contact us today to learn more.